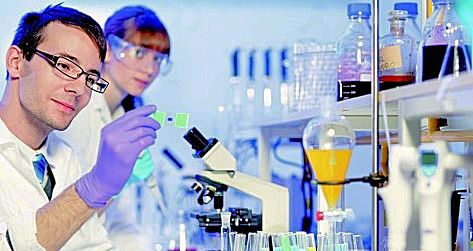 L'IMI, Innovative Medicine Initiative, è uno strumento di finanziamento delle attività di ricerca nel settore farmaceutico co-finanziato dalla Commissione Europea e dall'EFPIA (Federazione Europea delle Aziende e delle Associazioni Farmaceutiche) con l'obbiettivo di contribuire alla competitività del mercato europeo. IMI pertanto sostiene progetti di ricerca collaborativa e costruisce reti di esperti industriali e accademici, al fine di promuovere l'innovazione farmaceutica in Europa.
A tal fine ha appena pubblicato il 13 bando rivolto ad azioni di ricerca e innovazione e ad azioni di coordinamento e supporto nei seguenti topic:
Topic 1: Assessment of the uniqueness of diabetic cardiomyopathy relative to other forms of heart failure using unbiased pheno-mapping approaches
Topic 2: Genome-Environment Interactions in Inflammatory Skin Disease
Topic 3: The value of diagnostics to combat antimicrobial resistance by optimising antibiotic use
Topic 4: Mitochondrial Dysfunction in Neurodegeneration
Topic 5: Support and coordination action for the projects in the neurodegeneration area of the Innovative Medicines Initiative
Topic 6: A sustainable European induced pluripotent stem cell platform
Topic 7: Linking digital assessment of mobility to clinical endpoints to support regulatory acceptance and clinical practice
Topic 8: Human tumour microenvironment immunoprofiling
Topic 9: ConcePTION – Continuum of Evidence from Pregnancy Exposures, Reproductive Toxicology and Breastfeeding to Improve Outcomes Now
Topic 10: Improving the preclinical prediction of adverse effects of pharmaceuticals on the nervous system
Topic 11: Translational Safety Biomarker Pipeline (TransBioLine): Enabling development and implementation of novel safety biomarkers in clinical trials and diagnosis of disease
Topic 12: Pilot programme on a Clinical Compound Bank for Repurposing: Cardiovascular diseases and diabetes
Topic 13: Pilot programme on a Clinical Compound Bank for Repurposing: Respiratory diseases
Topic 14: Pilot programme on a Clinical Compound Bank for Repurposing: Neurodegenerative diseases
Topic 15: Pilot programme on a Clinical Compound Bank for Repurposing: Rare/orphan diseases
Il bando adotta una valutazione a due step, con la scadenza per la Fase 1 fissata per tutti i topic al 28 febbraio 2018.
Fino al 15 dicembre 2017, inoltre, sono programmati una serie di webinars dedicati a vari aspetti della call.